Vetting of Staff of Central Examinations Centre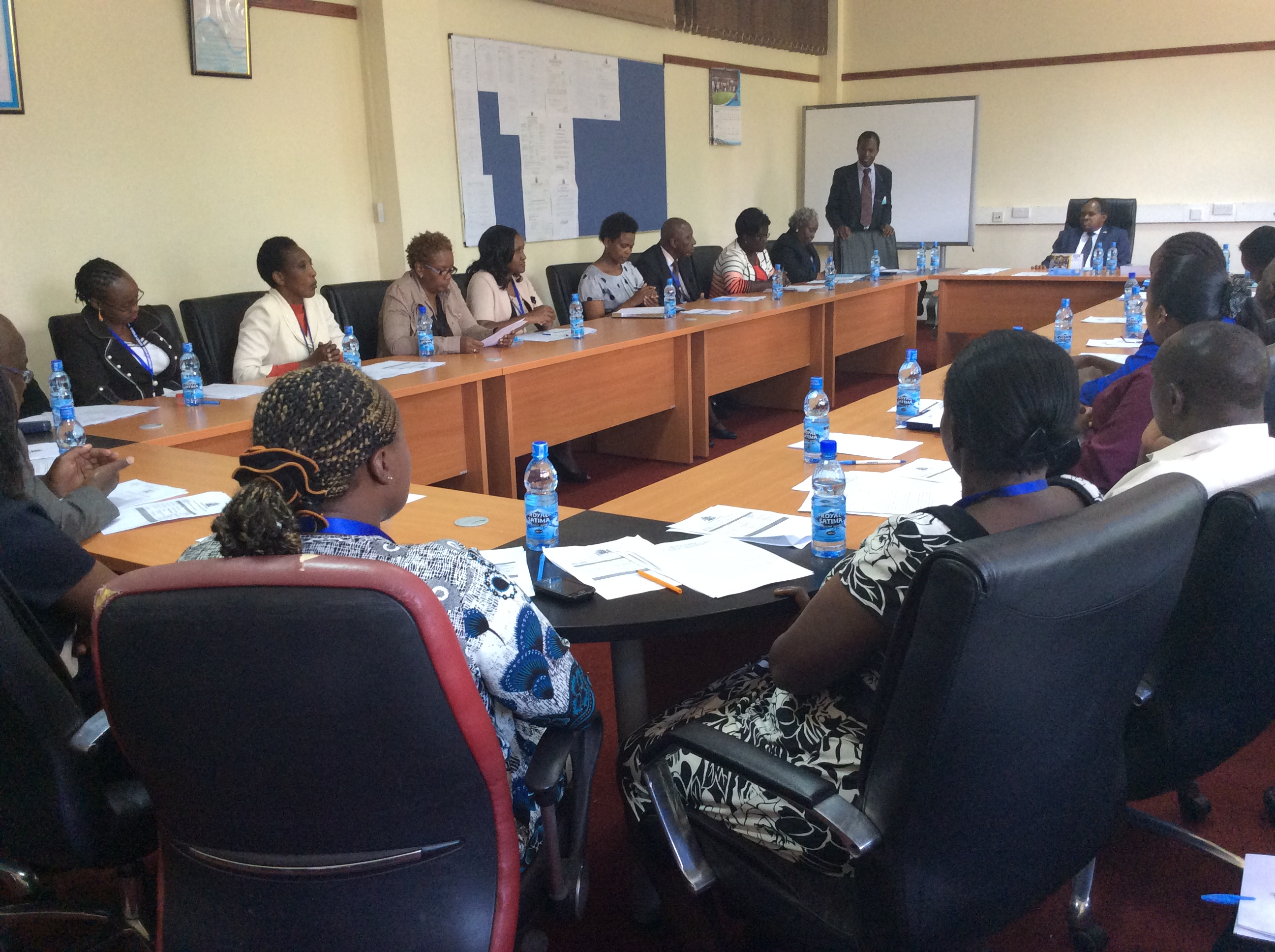 Vetting of staff of Central Examinations Centre (CEC) took place on March 22, 2016 at the premises boardroom.
During the vetting exercise, the Vice Chancellor, Prof. Peter Mbithi who was present emphasized on the need of maintaining integrity, professionalism and honesty at all times. The Vice Chancellor also urged the CEC members to read the Code of Conducts & Ethics and any other documents given to them.
The CEC members of staff were also urged to keep all the assets of the university confidential. These assets include and not limited to physical assets, intellectual property and technological property.
Mr Tim Mweseli who was the presiding advocate took the staff through the process of swearing, after which all the members present signed the oath of confidentiality form.