Generosity and collegiality as institutions embrace blended learning
African universities have been faced with challenges of insufficient funding, which have been jeopardising critical programmes, especially in research and innovation.

The spread of COVID-19 and its economic impacts have worsened the situation, leading to massive budget cuts from governments and international donors.

For instance, the announcement by UK Research and Innovation to cut budgets for international development by almost half has left hundreds of research projects, mostly involving universities in the Global South, especially Sub-Saharan Africa, in limbo. Read more...
https://www.universityworldnews.com/post.php?story=20210607161245419
Institutional Accreditation Information
The purpose of the Accreditation Information requested for is to help the Accreditation Committee decide whether or not it should proceed with the process of accreditation by means of an institutional visit. 
It is important therefore that the information submitted is supported by adequate documentation to enable this decision to be made fairly.
For more inform download the information  on the document
The Academic Division provides consultancy to the following accredited institutions on academic programmes management and quality assurance:
(i)      National Defence College (NDC)https://ndc.go.ke/
(ii)      Staff Defence College (SDC)https://mod.go.ke/serve-protect/defence-staff-college-dsc/
(iii)     National Intelligence Academy (NIA)
(iv)    Media School Africa(MSA)
(v)     Sheikh Technical Veterinary School (STVS) – Somaliland
(vi)    Kenya Institute of Mass Communication(KIMC)https://www.kimc.ac.ke/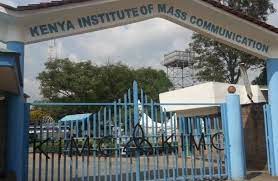 For further information, please contact:
Deputy Vice-Chancellor (AA)
University of Nairobi,
P.O.Box 31097 – 00100,
Nairobi, Kenya.
Tel. +254-020-318262 Ex 28296
Email: dvca@uonbi.ac.ke